Gestational Diabetes Is a Pregnancy Risk in PCOS
Researchers at Guangxi Medical University in China reviewed medical studies to find out if there is any link between PCOS and pregnancy complications.
They found a significantly elevated risk of gestational diabetes mellitus, pregnancy-induced hypertension, premature births, and admissions to neonatal intensive care units. They did not indicate the possible reasons why, although there are many possible factors involved.
Pregnancy risks and loss are a concern for anyone who has polycystic ovary syndrome. Plus, it's hard enough to become pregnant, let alone deal with pregnancy risks.
Having a successful pregnancy is a big topic. Let's start out with a discussion of "gestational diabetes".
Guest contributor Brooke Fotheringham has written a thorough and excellent article about her experience with gestational diabetes. It's called "Navigating Gestational Diabetes without Losing Your Mind...Or What I Would Do if I Could Do It All Over Again."
Her article has three parts:
If you plan to become pregnant, and if you have a problem with insulin or blood sugar, you really need to read Brooke's article. She has a ton of valuable tips and experiences that will keep you out of trouble.
Source: Qin JZ et al, Obstetric complications in women with polycystic ovary syndrome: a systematic review and meta-analysis. Reprod Biol Endocrinol. 2013 Jun 26;11(1):56.
Return to
Learn more about Miscarriage and PCOS
PCOS Health Review
This free newsletter gives you original and immediately usable information to help you deal with PCOS.
Get the latest research, tips for improving your health, answers to questions, success stories, and more!
Your e-mail address is totally secure. We will never misuse your information.
Enter Your Email Above to Subscribe Today
and Get Your Questions Answered in this Free Special Report!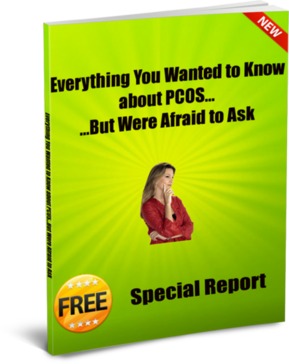 Click here to see what other women say about this newsletter