Infertility Treatment May Worsen Gum Disease
There's a link between gum disease, infertility drugs, and estrogen dominance, which is very common in women with PCOS
Research presented at a recent American Academy of Periodontology conference shows gum disease is linked to women who use infertility treatments.
The study said women undergoing infertility treatment for more than three menstrual cycles experience increased inflammation and bleeding of the gums. These women also have increased levels of gingival crevicular fluid, which contains tissue breakdown products that may be markers for the progression of gum disease.
These effects presumably occur because these agents increase body levels of estrogen, lead author Dr. Cenk M. Haytac, from Cukurova University in Adana, Turkey, said in a statement. The gums are a target for estrogen since they contain estrogen receptors.
Several studies show evidence that gum infections are associated with unsuccessful embryo development or the failure of in vitro fertilization.
Gum diseases are risk factors for several conditions, including low birth weight.
Treatment of gum disorders might influence the outcome of infertility treatment, the researchers suggest, but this remains speculative. "It is reasonable to assume that if low levels of plaque are established and maintained during the infertility treatment, gingival inflammation would not affect the success of infertility treatment," said Dr. Michael P. Rethman, president of the AAP. "This would require meticulous oral hygiene and routine professional cleanings, perhaps at the beginning of each menstrual cycle to ensure the presence of healthy gums."
Journal of Periodontology, June 2004
---
Clomid Article
Conventional Therapies for PCOS Index Page
PCOS Health Review
This free newsletter gives you original and immediately usable information to help you deal with PCOS.
Get the latest research, tips for improving your health, answers to questions, success stories, and more!
Your e-mail address is totally secure. We will never misuse your information.
Enter Your Email Above to Subscribe Today
and Get Your Questions Answered in this Free Special Report!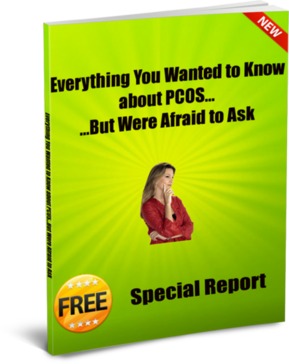 Click here to see what other women say about this newsletter