!Viewport Code> <! End Viewport Code>
Just Started Metformin and Better Diet
by Nicola Marie Murphy
(Brixham South Devon, UK)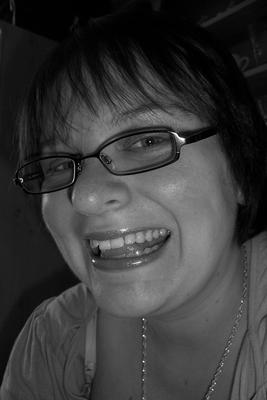 this is me before the treatment
I have had PCOS for the past 6years when they found my right ovary covered in ovarian cysts, I had my right ovary removed 6 months before my 21st birthday. Since then I have been having ongoing problems with weight gain, endometriosis, and the weight kept going on and on and all my gp would do is tell me to keep dietingj.

After my 9th operation last October I had had enough of all this weight gain and everything. All I could manage was 2 stone max weight loss. Well, I've gone from 22 stone to 20 so there is some improvement.

But this week I saw a locum gp who spoke about the metformin to help with weight loss in PCOS women…I was very keen and snapped his hand off.

I have been on it only for a week so far and I can already see what a difference it has done to my eating habits and I've been working long 12 and half hour night shifts in a busy A&E department which can play mayhem with your eating habits. But I can see a big difference.

My portions have reduced and I have sweeteners instead of sugar in my tea and coffee. I drink much less of it all and more water, and eat far more fruit and veggies in my meals.

So fingers crossed, I will lose some on my review in one month's time at the gps but I would love too also hear about how other women with the same problem managed their diets etc??.

Thank you for reading my story
Nicola aged 27 xxxx

Fertility
Weight Control
Hair Loss
Stress
Unwanted Hair
Acne...and more!
FREE PCOS Report
and Newsletter
Your email is safe with us. We respect your privacy, and you may unsubscribe at any time.

Mar 05, 17 10:31 PM

Research says PCOS is complicated by chronic stress. Here are techniques to reduce stress and risk of poor pregnancy outcome.

Mar 05, 17 10:27 PM

PCOS is made worse by chronic stress. It increases belly fat and risk of bad pregnancy outcome, and makes you overeat.

Mar 01, 17 07:28 PM

PCOS women and their success stories. If you suffer from polycystic ovarian syndrome, these stories will inspire you to not lose hope.